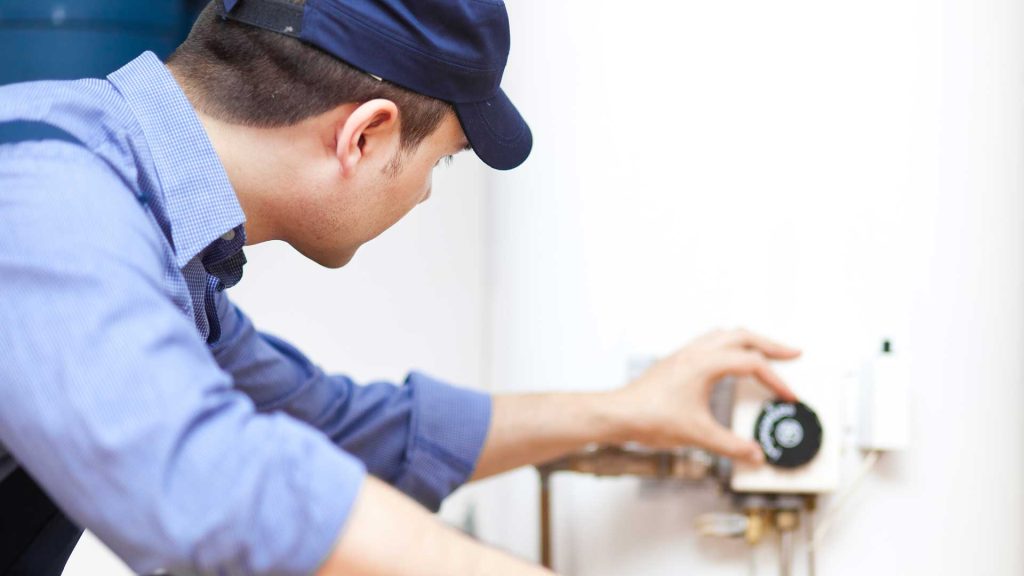 In Fairbanks, if you don't have an efficient heating system, you will know it. You will see the fuel truck way more than you want to, and/or your house will be uncomfortably hot or cool. Here are some things to think about when you consider your heating system.
Do you have any rooms in your house that are too warm or too cool? You need our services.
Does your system make excessive noise or a loud boom when it comes on? You need our services.
Is there a smell of exhaust or fuel in your home or the room with your heating unit? You need our services sooner than later.
Do you have a CO monitor that is going off? You need our services sooner than later.
Is there a "taste" in the air of diesel or exhaust? You need our services sooner than later.
Has it been more than a year since you've has a "thorough cleaning" of your heating system by a licensed and reputable company? You need our services.
Is the smoke coming out of your chimney dark, black, have debris or sparks coming out of it? You need our services
Do you want tips and advice on getting the maximum efficiency from the system you have now or ideas on replacing your current system for a more efficient one? You need our services.
Do you want someone that can work on (and is licensed to)both your heating problem and your plumbing problem?  So you don't have to call another company and pay an arm load?  You need our services.
Do you want a technician that is , experienced, fluent in and certified to work on your system?  You need our services.
Do you want a company that delivers in its promises with no hidden or unexpected costs?  You need our services.
We have one of the most extensive cleaning checklists in the area.  28 seperate items are checked, cleaned and or tested.  If you aren't seeing exactly what is being done, you may need to call us.
If you have low hot water pressure or less hot water pressure, you need to call us.
If you have water or a any substance leaking from your pipes or you see evidence that there has been something leaking, you may need to call us.
If you have excessive noise in the pipes throughout your house or office, you need to call us.
If you believe you may be experiencing frozen sewer lines and/ or frozen water lines and you are a Golden Heart Utility or College Utility customer, CALL THEM FIRST: 907.479.3118 This may save you time and money! Their system may be the cause of your problem.
If you believe you may be experiencing frozen sewer lines and/ or frozen water lines and you are a Golden Heart Utility or College Utility customer, CALL THEM FIRST: 907-479-3118. This may save you time and money! Their system may be the cause of your problem.
At -40 Below in Fairbanks, boiling water thrown into the air freezes before it hits the ground! Plumbing doesn't fare any better! Leave a door or a window open for a few moments too long and it could cost you $1000s of dollars in damages. Glacier Point Services, Inc. is there to help.
Whether it's a frozen spigot for the garden or the whole house is frozen, we can take care of it. Our steam services thaw most frozen sewers. We are available 24-7.
If you hear gurgling or bubbling in other drains when you are running a drain, this may be a sign that your drain is frozen and/or plugged.
If your toilet doesn't go down or there is water coming up in a drain somewhere in the house (generally the lowest drain) you may need us to come thaw your line.  Please call Golden Heart Utilities or College Utilities at 479-3118 to have them send someone out to check their main.
If your water doesn't work and you are on Golden Heart Utilities or College Utilities, please call them first at 907.479.3118 to see if they are doing work on their system that may cause the water to be shut off. After that, your water lines may be frozen, so call us 24/7.
We can thaw with electrical current (thaw box), hot water depending on the situation.
Spring and Fall are prime times for in-ground pipes (water and sewer) to freeze. During these times the frost layer is on the move and may affect your pipes.
Common prevention tip for freezing sewer lines and freezing water lines is "run more water." However, this might not always be possible or effective. Our general rule of thumb on frozen sewer lines is if it freezes more than twice in a winter, it's time to have the line video inspected.
We do NOT recommend internal heat traces in sewer or septic lines!
We can remind you when your septic tank is due for a pumping.
This program offers you peace of mind without having to worry about remembering. SIGN UP!
While it might not seem like maintaining your septic system is important, it could save you thousands of dollars in repairs and cleanup. The Alaska Department of Water recommends that septic tanks are pumped once every two years or sooner. Septic tanks that are subject to receive more than average grease, chemicals, or has a disposal and or Jacuzzi or whirlpool hot tub draining into it, should be pumped sooner. For more questions about how your system works check out the Alaska Department of Water.
Closed Circuit Video Inspection
One thing common to all plumbing problems, mostly drain or sewer/septic problems, is that they are not always visible. Being inside the pipe and in most cases buried deep in the ground poses a problem, unless you call Glacier Point Services at 907.451.4382.
In the past, fixing a problem like this meant blindly digging up the pipe and crossing your fingers that you (A) dug up at the right spot up and (B) there were no additional problems that will need to be dug in the future.
As Stack Company, our former name, we pioneered closed circuit video inspection of pipes in Fairbanks. The only people doing it before us were the Utilities. From 3″ (diameter) pipes to 8″ (diameter) pipes, we can inspect them all.
Call before you dig!
Are you planning on doing any major digging this year?  You may want to call us first.  Unintentionally digging up a pipe, whether it's yours or not, could be potentially very expensive and very dangerous.  We can show you where the sewer and water pipes are run.
*Unfortunately at this time we cannot locate ductile iron pipe or plastic (hdpe) water lines without a trace wire.
How do you know you may need an inspection of your sewer or septic line?
You've had more than 1 main line backup (entire building) in 1 calendar year.
You have a suspected separation and or sag ( low spot where water collects) in your line
You are thinking about purchasing a house or building.  Although plumbing problems are to be disclosed before the sale goes through, many are not!
You are getting ready to sell your property and you want to be free of any legal or financial burden that has to do with the plumbing.
Maintenance reasons: make sure line is clean!
Certified Backflow Preventer Tester
We have a technician on hand certified to test Backflow Prevention Assemblies. These are a complex check valve systems designed to allow water to flow one way and not the other. Please visit Utility Services of Alaska's website for more info on their Cross Connection Control Program or call us at 907.455.7685
Have you recently received a letter from Goldenheart Utilities or College Utilities regarding a test on a "backflow preventer" and their Cross Connection Program? Not sure what to do, or who to talk to? We can help. This is a fairly new program the utilities are instituting to prevent non-potable water or any other hazardous substance getting into the cities main water supply.